ROTO MOLDED RACK MOUNT CASES (Durability & Performance)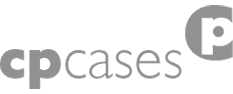 AMAZON ROTO-MOLDED 19" RACK MOUNT

Tough resilience of a rotomoulded case with a stainless steel rack frame

SHOCK ISOLATION PROTECTION

Suspended by 8 (or 16 as an option) anti vibration mounts.

RACK FRAME SIZES

Anti vibration racks are available from 4U to 12U and in two standard frame depths of 480mm and 610mm.

EXTREME CONDITIONING

Extreme handling conditions and will survive rough handling in military or civilian applications.

MILITARY COMPLIANCE

Amazon 19" ruggedised racks comply with MIL-STD 810F and are rated IP65.